Providing Massachusetts Storage Solutions for Three Generations
White-Glove Storage Service
Arpin White Glove Storage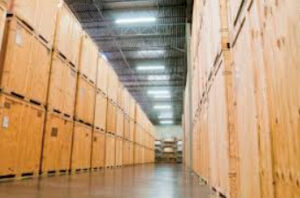 The growth of the self-storage industry is due in large part by the reluctance of many moving and storage companies to be responsive to the changing needs of customers. The upside of self-storage is that customers basically have unlimited vision and access to their items. The downside is that the customers have to do all of the work themselves to enjoy these benefits. 
Liberty Moving wants to re-write the script. Our white-glove storage service is the perfect alternative to traditional self-storage solutions for those looking for the benefits of having all of your items visible and available to you at any time, but can't or don't want to do any of the physical labor. The White Glove Storge service offers customers the added benefits of having all of their items: 
Wrapped in protective pads inside the home by fully trained, professional movers
Inventoried with a listing of everything stored along with images of each item
Seamlessly delivered back to the customer when those items are needed.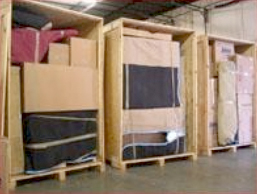 Our white-glove service tracks all of your items with our two state-of-the-art technology programs; the Mobile Mover electronic inventory and Windfall Warehouse. With Mobile Mover, you receive an emailed inventory of each item stored along with access to images of each item. With Windfall, Arpin can track the location of each item in our warehouse down to the square foot. When you need an item, simply let us know, we'll pull it,  and have it ready for pickup or we can deliver it right to your door.
Mobile Mover Electronic Image Inventory
The Mobile Mover inventory produces a computer generated inventory with images The Mobile Mover app produces a printed inventory with images of each item. With the Mobile Mover inventory:
Every item placed into storage will be identified with a bar-coded numbering tag. Each tag has a unique code linked to for each customer making it virtually impossible to misplace an item.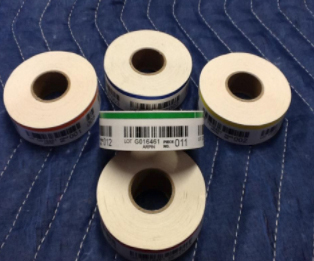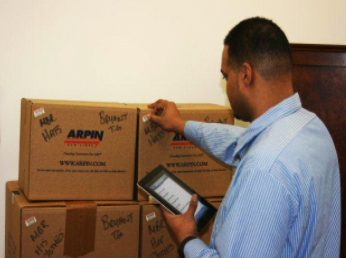 Each numbered item will receive a detailed description on the inventory identifying the type, color, or style of the item. i.e. (Brown leather sofa)
Serial or model numbers will be scanned into the device and recorded next to the item on the inventory.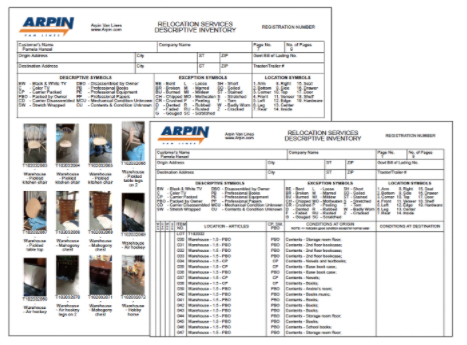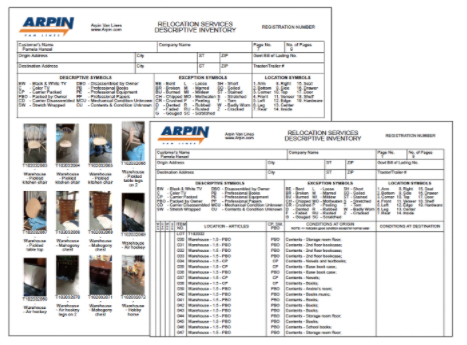 If the item is a carton packed by Liberty, its contents will be recorded. If the item is a carton packed by you, its contents will also be recorded provided you have properly labeled the item.
The condition of each item will be documented and any per-existing damages will be noted in plain English text.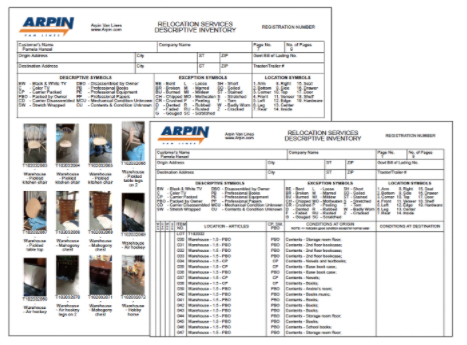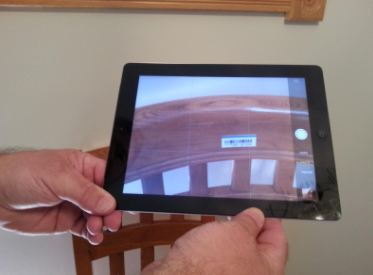 Each item will have its image(s) recorded by the device's camera and the images will display on the final inventory.
When the inventory is completed and signed on the Pad, a PDF version of the e-inventory will be instantly emailed to you and a backup copy will be stored in the cloud indefinitely. Full-size images can be made available to customers free upon request.
At delivery, the crew will use a laser scanner to ensure all items are delivered and verified.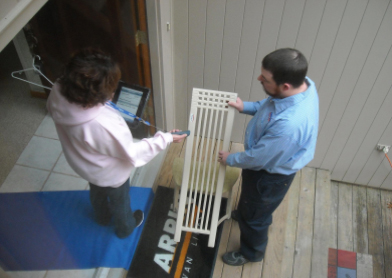 Easy Access Plan for White Glove Storage Customers
Traditionally, moving companies have treated their storage shipments a bit like prisoners in solitary confinement. They have made it difficult for customers to access their items and made it cumbersome to remove them. Liberty Moving & Storage wants to turn that on its head with the Easy Access Plan. With the Easy Access Plan:
Liberty will micro-index the location of every stored article in our warehouse using its Windfall Warehousing software.

With the combination of the Mobile Mover inventory and Windfall, Liberty can now offer customers the ability to request that single items or a set of items be removed from their storage.

Customers will get 1 free request to pull an item from storage for each quarter of the year the items are in storage…4 seasons…4 free requests.

Each additional request per quarter for removal is a nominal fee.
Once the items are pulled from your storage vaults, Liberty Moving can either:
Hold these items for pick up by the customer…free.

Make the items available for pick up by a potential buyer…free.

Make the items available for pick up by a charity…free.

Dispose of the items for you in the state landfill ($6.00 per 100 lbs.)

Deliver the items locally to you or family.**

Deliver the items to a purchaser.**

Deliver the items to a charity.**

Deliver these items to a consignment shop.**

Ship these items out of state.**
** Separate shipping charges may apply.
What Our Customers Say About Our Service
Excellent and professional service! I would highly recommend for both moving and storage.
Absolutely fantastic would recommend them to everyone
The guys were very nice and handled everything carefully. I don't feel it was too expensive.
What a great experience working with Liberty. The consultation was done quickly and we had all of our questions answered. The crew was very professional and a pleasure to work with.
Prompt plus nice group of guys
Highly recommend Liberty Moving because we felt they treated us and our possessions with respect and care. Good teamwork on their end!
The moving team I had were great! They were prompt, helpful, professional but friendly. I felt comfortable and confident I made the right decision when choosing Liberty Movers. Would recommend to all!
Very professional movers, honest and priced fairly . Everything was handled perfectly. Definitely recommend!
Very accomodating to my needs. Everyone involved was polite and professional. I have used them 3 times and would recommend them to anyone.
My experience was excellent. The move was faster than expected and their prices are great. Will recommend liberty to everyone.
Friendly, no nonsense, get the job done. Couldn't ask for better help.
We hired Liberty Moving and Storage when we sold our home to move larger heavy items such as our piano, exercise equipment, and a large sectional. They were extremely professional, courteous, and did an outstanding job. I would highly recommend their services.
I cannot speak more highly about the service from Wayne and the team at Liberty Moving & Storage. Detailed quotes, fair prices, solid advice and efficient service. Preston and the other two young men who took care of a two-prong delivery (Maryland and storage unit) were courteous, careful, and thorough. Much appreciated and happy to recommend them to anyone looking for great service.
One of the best moving experiences I've ever had! The quote was competitive and right on target on the number of hours. Super professional and kind crew for packing and moving.
Dear Wayne,Tyler and his team were great. In spite of continual rain, the move went on as timed. All were very careful and they completed the job in seven hours. We tried to offer them pizza for lunch but they kept working.Great job
Great and prompt service. I had some very large and VERY heavy pieces to remove from a second floor bedroom and the guys from Liberty were great! Pricing better than anyone else I called.
They where very nice and respectful, they went above and beyond my expectations. I would highly recommend 👌 Rob , Dawon,and Dave amazing job
Helped my mom move into her place recently and she couldn't say enough good things about this company and the guys who helped her. Would highly recommend this moving company! Ron k, Jim T, and Albert L - you guys are the real MVPs!
Excellent experience! Ted and Johnny handled our move today. They were on time, polite, professional, and handled our home and belongings with care. We appreciate their efficiency and organization. It's nice to feel that the people leaving with our belongings are trustworthy and care about doing a great job. Thank you for a great move!
Wayne and his team did a great job on our move. His entire team were professional, thorough and careful. Could not have been happier. Would highly recommend them.
Perfect Experience! Preston, Dawon, and Tyler were wonderful- showed at the appointed time, neat, courteous, and VERY efficient and organized. Treated our belongings with care. We had a complicated transport; four stops along the way. They packed the truck to quickly unload the right items at each stop and position them to our satisfaction. Being a military family, we know moving and this was great! Highly recommend!
We used Liberty Movers several times to make our move to Wareham. Dealing with Wayne to arrange our move went very smoothly. He was more than accommodating working with our schedule and changes. The young men that did the moving were professional, friendly and very competent. The driver Preston and the others Tyler , Dewon and Ron worked very quickly and efficiently as a team . We could not have had a better experience and will highly recommend all the people from Liberty Movers who made the moving experience much less stressful than it could have been. Thank you all very much !Sincerely,Don HastingsSandy Bettencourt
professionalism professionalism professionalism don't believe I have the same more than thathave to say more than that
We are absolutely thrilled with the service we received from Preston and Dawon when they moved us into our new home a few days ago. They were efficient, courteous, and blew us away with some of the items they were able to get upstairs! Liberty gave us the best price for our move by far and we had a stellar experience, from getting everything set up with Wayne (who was incredibly accommodating of two changes in our moving date) to our moving day. We can't recommend them highly enough and will be using them again for any future moves.
Moving Articles & Resources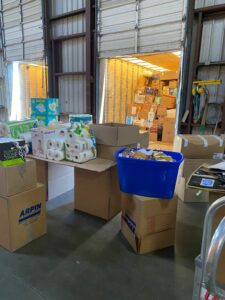 Liberty Moving and Storage: Standing with Ukraine The Ukraine Aid Drive This month our humanitarian event, the Ukraine Aid Drive, was a great success
Read More »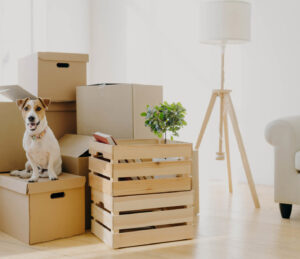 Liberty Moving and Storage has been moving apartments since 1930. During that time, our overriding objective has always been to provide two things to our
Read More »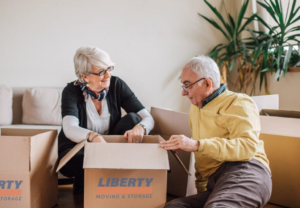 Trying to estimate the precise timing of a move is impossible. Each move is unique and there are just too many variables to be very
Read More »
Helping Families Move for Three Generations