Your Trusted Massachusetts Senior Moving Company for three generations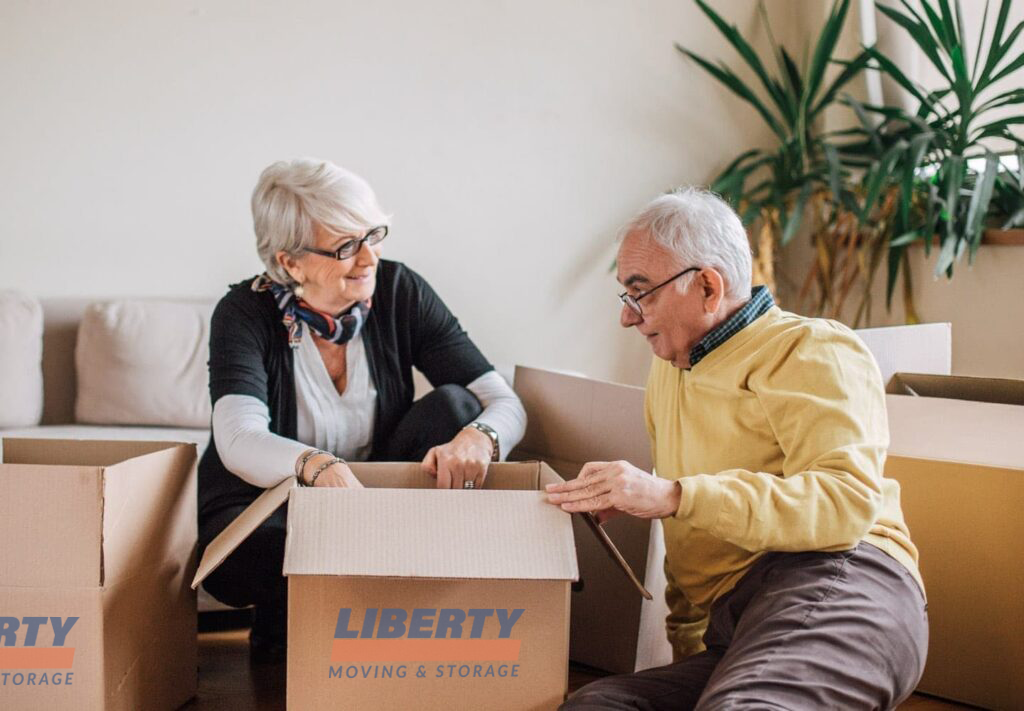 As you make this big change in your life, let the movers at Liberty Moving & Storage help you make the transition as stress-free and affordable as possible.
At this point in their lives, seniors have fewer and fewer items that they call their own. We understand that every possession in their home is precious, every item has a history, and above all, every item is irreplaceable. Seniors need assurance that their belongings will be packed and loaded with care and respect. That's why the moving crews at Liberty are cautious and caring every step of the way. Liberty Moving has provided considerate, ethical, and compassionate moving service for seniors for over a century.
As a group, senior moving customers are all in a similar position. They are trading space for security, distance for intimacy, and relative independence for community. At Liberty, we understand that making any of these trades is not easy, especially without professional help. That's why we offer a full menu of moving services that are managed by our accredited senior move managers.
We offer services for:
Rearranging living and sleeping quarters to the same floor; permanently or temporarily, for post-surgical recuperation

Relocating storage areas inside the existing home

Sorting, organizing, and purging 

Distribution of items to family members near and far

Sale, consignment, donation, or disposal of household items

Relocation planning 

Medical equipment relocation

Full service local or long distance moving

Full or partial packing
Don't go it alone. Liberty Moving has been providing our clients unmatched value in senior moving assistance for over 100 years. This process begins with a no-cost, no-obligation consultation to determine the services you require. Next, a Certified Moving Consultant will provide you with an estimate and develop a plan and timetable for your move.
Advantage Seniors Program
Liberty Moving and Storage offers seniors (50+) With the Liberty Advantage, a special menu of privileges. With the AA, customers with shipments weighing greater than 3,500 lbs., will receive:
15% OFF Full Value Replacement protection.
Our on-time delivery guarantee will reimburse you $150 per day if we do not deliver the agreed date.
Our on-time claims guarantee that if a completed claim is not resolved, or a firm settlement offer is not made by us within 30 days of receipt, we will pay you $25.00 per day until the claim is resolved. (Up to a maximum of $250.00.)
$125 discount off the price of your move
What Our Customers Say About Our Service
Excellent and professional service! I would highly recommend for both moving and storage.
Absolutely fantastic would recommend them to everyone
The guys were very nice and handled everything carefully. I don't feel it was too expensive.
What a great experience working with Liberty. The consultation was done quickly and we had all of our questions answered. The crew was very professional and a pleasure to work with.
Prompt plus nice group of guys
Highly recommend Liberty Moving because we felt they treated us and our possessions with respect and care. Good teamwork on their end!
The moving team I had were great! They were prompt, helpful, professional but friendly. I felt comfortable and confident I made the right decision when choosing Liberty Movers. Would recommend to all!
Very professional movers, honest and priced fairly . Everything was handled perfectly. Definitely recommend!
Very accomodating to my needs. Everyone involved was polite and professional. I have used them 3 times and would recommend them to anyone.
My experience was excellent. The move was faster than expected and their prices are great. Will recommend liberty to everyone.
Friendly, no nonsense, get the job done. Couldn't ask for better help.
We hired Liberty Moving and Storage when we sold our home to move larger heavy items such as our piano, exercise equipment, and a large sectional. They were extremely professional, courteous, and did an outstanding job. I would highly recommend their services.
I cannot speak more highly about the service from Wayne and the team at Liberty Moving & Storage. Detailed quotes, fair prices, solid advice and efficient service. Preston and the other two young men who took care of a two-prong delivery (Maryland and storage unit) were courteous, careful, and thorough. Much appreciated and happy to recommend them to anyone looking for great service.
One of the best moving experiences I've ever had! The quote was competitive and right on target on the number of hours. Super professional and kind crew for packing and moving.
Dear Wayne,Tyler and his team were great. In spite of continual rain, the move went on as timed. All were very careful and they completed the job in seven hours. We tried to offer them pizza for lunch but they kept working.Great job
Great and prompt service. I had some very large and VERY heavy pieces to remove from a second floor bedroom and the guys from Liberty were great! Pricing better than anyone else I called.
They where very nice and respectful, they went above and beyond my expectations. I would highly recommend 👌 Rob , Dawon,and Dave amazing job
Helped my mom move into her place recently and she couldn't say enough good things about this company and the guys who helped her. Would highly recommend this moving company! Ron k, Jim T, and Albert L - you guys are the real MVPs!
Excellent experience! Ted and Johnny handled our move today. They were on time, polite, professional, and handled our home and belongings with care. We appreciate their efficiency and organization. It's nice to feel that the people leaving with our belongings are trustworthy and care about doing a great job. Thank you for a great move!
Wayne and his team did a great job on our move. His entire team were professional, thorough and careful. Could not have been happier. Would highly recommend them.
Perfect Experience! Preston, Dawon, and Tyler were wonderful- showed at the appointed time, neat, courteous, and VERY efficient and organized. Treated our belongings with care. We had a complicated transport; four stops along the way. They packed the truck to quickly unload the right items at each stop and position them to our satisfaction. Being a military family, we know moving and this was great! Highly recommend!
We used Liberty Movers several times to make our move to Wareham. Dealing with Wayne to arrange our move went very smoothly. He was more than accommodating working with our schedule and changes. The young men that did the moving were professional, friendly and very competent. The driver Preston and the others Tyler , Dewon and Ron worked very quickly and efficiently as a team . We could not have had a better experience and will highly recommend all the people from Liberty Movers who made the moving experience much less stressful than it could have been. Thank you all very much !Sincerely,Don HastingsSandy Bettencourt
professionalism professionalism professionalism don't believe I have the same more than thathave to say more than that
We are absolutely thrilled with the service we received from Preston and Dawon when they moved us into our new home a few days ago. They were efficient, courteous, and blew us away with some of the items they were able to get upstairs! Liberty gave us the best price for our move by far and we had a stellar experience, from getting everything set up with Wayne (who was incredibly accommodating of two changes in our moving date) to our moving day. We can't recommend them highly enough and will be using them again for any future moves.
Moving Articles & Resources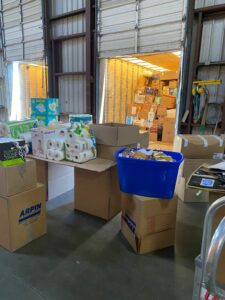 Liberty Moving and Storage: Standing with Ukraine The Ukraine Aid Drive This month our humanitarian event, the Ukraine Aid Drive, was a great success
Read More »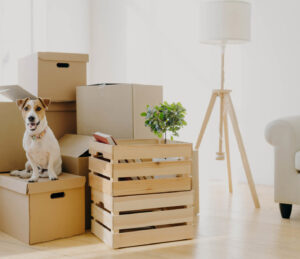 Liberty Moving and Storage has been moving apartments since 1930. During that time, our overriding objective has always been to provide two things to our
Read More »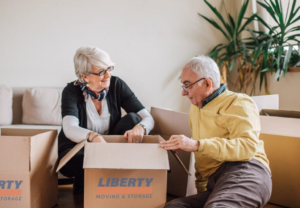 Trying to estimate the precise timing of a move is impossible. Each move is unique and there are just too many variables to be very
Read More »
Helping Families Move for Three Generations