Providing Massachusetts Storage Solutions for over 120 Years
Document Management Solutions
As a result of the pandemic, many businesses have consolidated office space and as a result, many do not have enough space to store files and paper documents. Liberty Moving and Storage offers the metro Boston area's best off-site record storage management service.
Our warehouses are secure from unwanted access which not only keeps your sensitive documents safe, but also ensures compliance with personal privacy regulations.
Our facilities are military-approved which means they meets stringent government requirements for safety, security, and cleanliness. Our warehouses are equipped with a fire suppression system and theft protection systems that are monitored around the clock.
We use our specialized electronic inventory, Mobile Mover inventory management system, so we can verify that all of your stored documents are monitored and accessible at all times.
Using our Easy Access Plan, Liberty can retrieve and deliver documents whenever and wherever you need.
Restaurant, Commercial Storage, and OS & E Solutions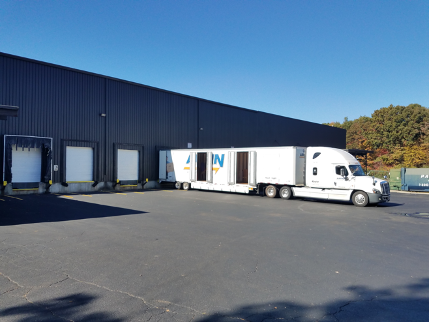 Along with our file management options, Liberty Moving and Storage is proud to offer restaurant and commercial storage options for all of your business furniture and equipment needs. Whether you need to downsize, renovate, seasonally store items, or you need continuous restocking, our commercial storage and logistics experts here at Liberty are here to provide the support you need.
Liberty's modern, state-of-the-art facilities can store everything from furniture and decorations to electronics and supplies. We can store you company's physical assets for any length of time. Liberty's courteous, well trained staff can help you create a storage and delivery plan that works around your objectives, schedule, and budget. Liberty offers commercial clients:
Free consultation and estimates
Military approved warehouses
Short and long-term storage
Heated storage facility
Containerized storage
24/7 security monitoring
We invite you to fill out the "Free Quote Form" above to receive an estimate today.
What Our Customers Say About Our Service
They where very nice and respectful, they went above and beyond my expectations. I would highly recommend 👌 Rob , Dawon,and Dave amazing job
Helped my mom move into her place recently and she couldn't say enough good things about this company and the guys who helped her. Would highly recommend this moving company! Ron k, Jim T, and Albert L - you guys are the real MVPs!
Excellent experience! Ted and Johnny handled our move today. They were on time, polite, professional, and handled our home and belongings with care. We appreciate their efficiency and organization. It's nice to feel that the people leaving with our belongings are trustworthy and care about doing a great job. Thank you for a great move!
Wayne and his team did a great job on our move. His entire team were professional, thorough and careful. Could not have been happier. Would highly recommend them.
Perfect Experience! Preston, Dawon, and Tyler were wonderful- showed at the appointed time, neat, courteous, and VERY efficient and organized. Treated our belongings with care. We had a complicated transport; four stops along the way. They packed the truck to quickly unload the right items at each stop and position them to our satisfaction. Being a military family, we know moving and this was great! Highly recommend!
We used Liberty Movers several times to make our move to Wareham. Dealing with Wayne to arrange our move went very smoothly. He was more than accommodating working with our schedule and changes. The young men that did the moving were professional, friendly and very competent. The driver Preston and the others Tyler , Dewon and Ron worked very quickly and efficiently as a team . We could not have had a better experience and will highly recommend all the people from Liberty Movers who made the moving experience much less stressful than it could have been. Thank you all very much !Sincerely,Don HastingsSandy Bettencourt
professionalism professionalism professionalism don't believe I have the same more than thathave to say more than that
We are absolutely thrilled with the service we received from Preston and Dawon when they moved us into our new home a few days ago. They were efficient, courteous, and blew us away with some of the items they were able to get upstairs! Liberty gave us the best price for our move by far and we had a stellar experience, from getting everything set up with Wayne (who was incredibly accommodating of two changes in our moving date) to our moving day. We can't recommend them highly enough and will be using them again for any future moves.
Moving Articles & Resources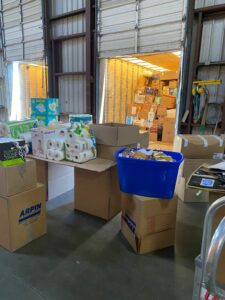 Liberty Moving and Storage: Standing with Ukraine The Ukraine Aid Drive This month our humanitarian event, the Ukraine Aid Drive, was a great success
Read More »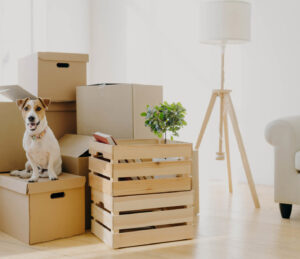 Liberty Moving and Storage has been moving apartments since 1930. During that time, our overriding objective has always been to provide two things to our
Read More »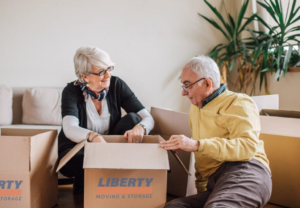 Trying to estimate the precise timing of a move is impossible. Each move is unique and there are just too many variables to be very
Read More »
Helping Families Move for Three Generations