Liberty Moving and Storage's good works in the Community
Our Philosophy of giving back
In the world today, there are almost an infinite number of problems, disasters, and crisis that compete for our attention. To solve any of these issues, you need two groups of people; dreamers and doers. Doers come in many shapes and sizes. There are people who raise money, people who volunteer time and energy, or people who lend their assets and expertise. Liberty Moving and Storage has consistently answered the call of duty as a doer. Historically, when asked, Liberty Moving and Storage has always generously given their time, money, assets, labor, equipment, and expertise.
Liberty Moving and Storage supports our customer's and the issues that they deem significant. We have and will continue to support charities and programs that our customers support. To assist, we lend our considerable logistical assets; our warehouse, our trucks, and our skilled personnel. When you need something collected, organized, sorted, protected, packaged, inventoried, pickup, transported, or delivered, no one has more experience than Liberty Moving and Storage. As one of Massachusetts' oldest and most prestigious moving company, it's what we do every day, and we're very good at it.
In many of our charity projects, Liberty Moving and Storage has partnered with old friends and colleagues, Arpin of RI, Cardi's Furniture and Mattresses, and the Arpin Group. Liberty Moving and Storage has a long and distinguished history with Cardi's and the Arpin Group.  Cardi's has great media expertise, great visibility, and a great big billboard. Arpin Group has the charity Arpin Strong, and we have the warehouse, the giant trucks, and the strong backs.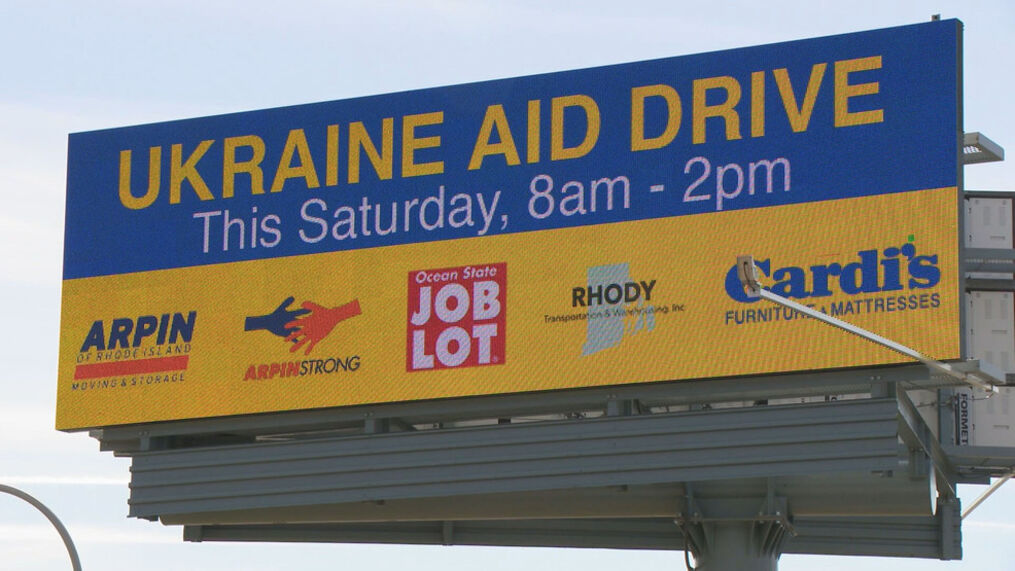 Our most current project with Cardi's is a massive relief effort for the Ukrainian people. In addition to partnering with the Arpin Group, Arpin of RI, and Cardi's Furniture, we have joined forces with Job Lot and Rhody Transportation. All have lent a huge assist in helping make this the largest private Ukrainian relief effort in the US.
On March 12th, 2022 the good peoples of Massachusetts and RI came out in force to hand deliver nearly a half-million pounds of clothing, blankets, food, hygiene supplies, baby essentials, medicines, and pets supplies. The response was so overwhelming that all of the allocated tractor trailers were loaded full to the brim; 9 trailers for Arpin, 6 trailers for Rhody Transportation, and 4 trailers of self-donated items from Job Lot. When those were trailers were filled, cars in West Warwick were redirected back to Liberty Moving and Storage's warehouse to off-load donations directly into the warehouse. That accounted for another 4 tractor trailers worth. Many thanks to the countless people who volunteered to help, some just jumping in when they saw a need.
As difficult as that day was, it turned out that that was actually the easy part. The charity overseeing the intercontinental transportation of the items and the distribution in Poland, Brook of Hope, needed the donations sorted by type and loaded proportionally onto the many overseas containers. While this pre-sorting would allow the donations to be directed to the needy much faster, that meant that Liberty Moving and Storage personnel would have to handle tens of thousands of individual items, sort them, stack them, in many cases repack them, count them, and then reload them in a specific order. Many thanks to the fine staff at Liberty who have worked so diligently to carefully process the Ukrainian donations in a timely manner.
The Scale of the Generosity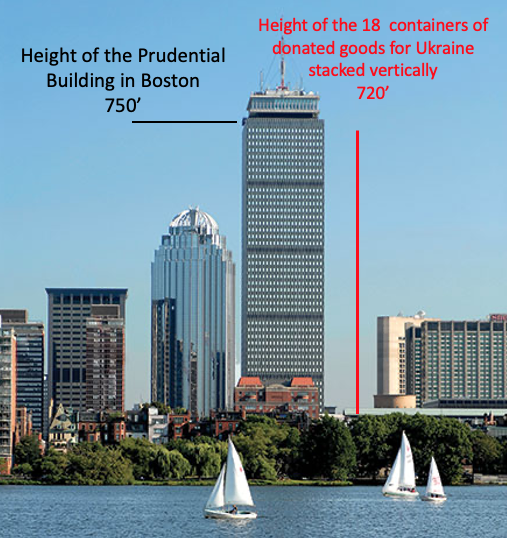 When all of the tallies were in, the peoples of RI and MA had donated a truly staggering amount of items for the suffering citizens of Ukraine. Without any doubt, this was the largest donation by any single group of people int the world so far. Due to customs regulations, all of the items had to be sorted and inventoried into common categories of like items (664 pages @ 30 items per page) . Arpin of RI used eight categories of items; clothing (all manner of clothing and shoes), hygiene products (medicines, cleaners, toothpaste, etc.), baby supplies (diapers, formula, and wipes), paper goods (toilet paper and paper towels), bedding (blankets, towels, sleeping bags), Food (all kinds of human food), pet food (dog and cat food stuffs and treats), crutches and walkers. The totals of each category were immense. There were 19,907 individual items shipped with a total weight of 351,220 pounds. Considering that a brown supermarket bag holds just 15 pounds of items, the donations would have filled 23,5000 shopping bags. Placed end to end, the bags would stretch nearly five miles. Breaking it down by category, there were 9,455 cartons of clothing weighing 167,000 pounds, 3,172 cartons of hygiene products weighing 56,000 pounds, 66 pairs of walkers and crutches, 2,375 cartons of baby supplies weighing 48,000 pounds, 730 cartons of paper goods weighing 13,000 pounds, 1,572 cartons of bedding weighing 28,000 pounds, 1,374 cartons of food weighing 24,000 pounds, and finally there were 804 cartons of pet food weighing 14,000 pounds.
All of these items were carefully counted, inventoried, and loaded onto 18 ocean freight containers over the course of several weeks after the donation ended by the workers of Arpin of RI and Liberty Moving and Storage. An ocean freight container is a corrugated meatal shipping container that is 8' high by 8" wide by 40' long. Each container averaged an astounding 1,100 items per container with each averaging just about 20,000 pounds of cargo. To give you a sense of how much 18 tractor trailers worth of donated articles are, consider that if you stacked the 18 containers on their ends vertically, they would be nearly double the height of the Industrial National Bank (Superman) building in Providence and just 30 feet shy of matching the height of the main portion of the Prudential Tower in Boston.
Everyone from RI or MA who donated, volunteered, or helped in any way should feel an intense sense of pride that one little corner of New England would be the most generous givers in all of the world. While it cannot undo the damage that has been inflicted on the Ukrainian people, these donations will certainly make their lives better. Arpin of RI and Liberty Moving and Storage wish to thank all of their corporate partners who assisted in the effort; Cardi's Furniture, Arpin International Group, Rhody Transportation, and Job Lot.For monetary donations to help further the Ukrainian Relief effort, please visit http://arpin-strong.org/ to donate.
Perennial Charitable Activities
Wreaths Across America coordinates wreath-laying ceremonies at more than 2,500 locations across the United States, at sea, and abroad just before Christmas each year. Wreaths Across America's mission to Remember, Honor, and Teach by touching the lives of thousands of schools, scouts, civic, and religious groups across the country through fundraising for wreath sponsorships. 
Liberty Moving and Storage is a long-standing partner with Wreaths Across America. Each year Liberty Moving and Storage donates our trucks and drivers to move wreaths from WAA's headquarters in Columbia, ME to points as far away as Texas. This past year, we sent six tractor trailer loads of wreaths from Maine to veteran's cemeteries in the deep south. Liberty Moving and Storage annually provides wreaths to the RI Veterans cemetery in Exeter as well as the veterans cemetery in Newport. A huge portion Liberty Moving and Storage's business each year is moving current and former Military personnel. We try to honor their service and sacrifice by providing the highest quality moving services we can and to commemorate those veterans who have made their final move by providing a wreath on their grave for the holiday season. To sponsor a wreath, please go to https://wreathsacrossamerica.org/ or to get more information about Wreaths Across America, visit https://wreathsacrossamerica.org/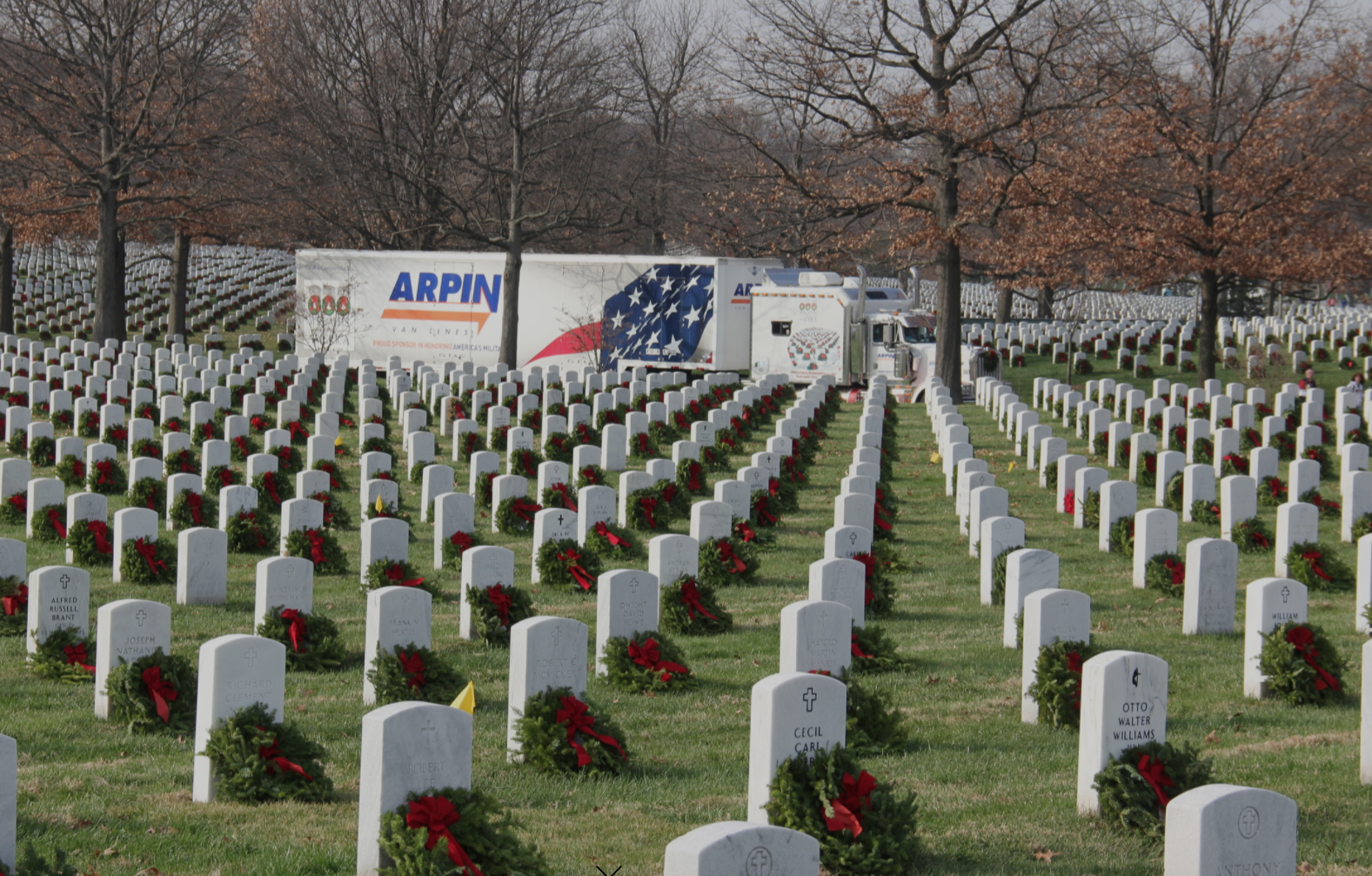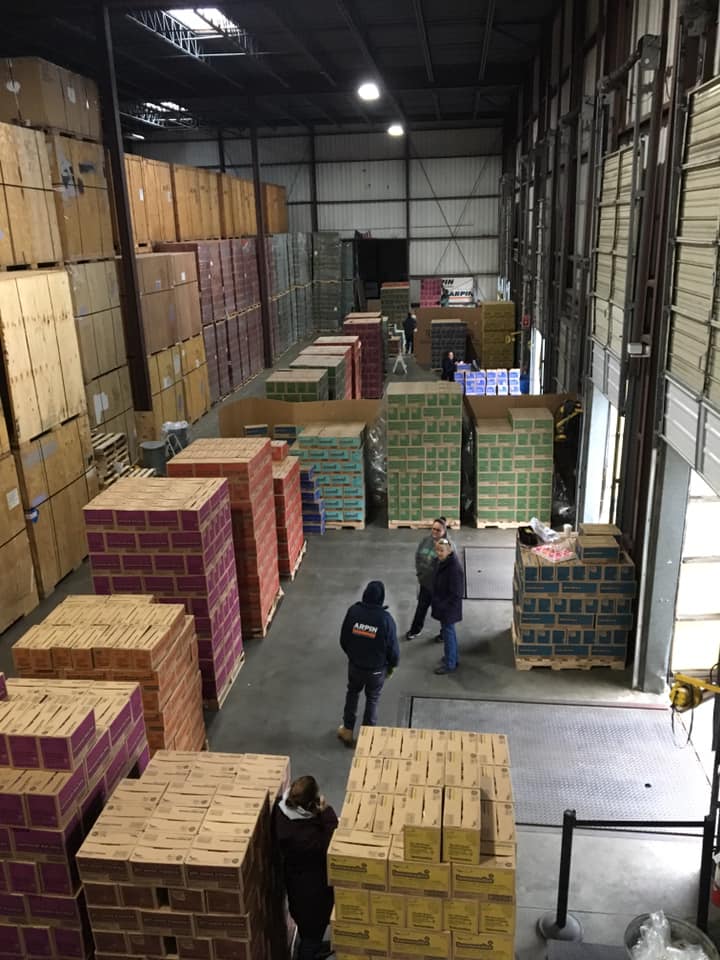 Girl Scouts of Southern New England
Liberty Moving and Storage has a very longstanding relationship with the Girl Scouts of Southern New England. As their local New England distributor of Girl Scout cookies, Liberty Moving and Storage provides warehousing and delivery services for cookies, candies, and nuts. While much of our relationship is pay for service, we always try to extend ourselves beyond our business relationship and offer concierge level service to the GSSNE. Many a den mother has been to our facility to pick up orders and knows first-hand how pleasant and responsive our staff is when it comes to verifying counts and loading cases into vehicles. Every year we donate our building on successive weekends to allow bigger troops to pick up their orders in person. While it always seems to snow and it is almost always freezing that day, the scouts, their parents, and our staff work hand in hand to make sure everything goes without a hitch.  To find out more about the Girl Scouts of Southern New England, visit https://www.gssne.org/en/for-volunteers/why-volunteer.html
Boy Scouts of America Narragansett Council
As with the Girl Scouts, Liberty Moving and Storage has a very longstanding relationship with the Narragansett Council of the Boy Scouts of America. As their local warehousing service provider, Liberty Moving and Storage provides warehousing services for their popcorn, candies, and nuts sales programs. Every year we donate our building to allow troops to pick up their orders in person. Our goal is to provide an environment whereby the scouts, their parents, and their staff can have the space and logistics to ensure they can maximize their money raising potential. To find out more about the Narragansett Council of the Boy Scouts of America, visit http://www.narragansettbsa.org/openrosters/ViewOrgPageLink.aspx?LinkKey=65252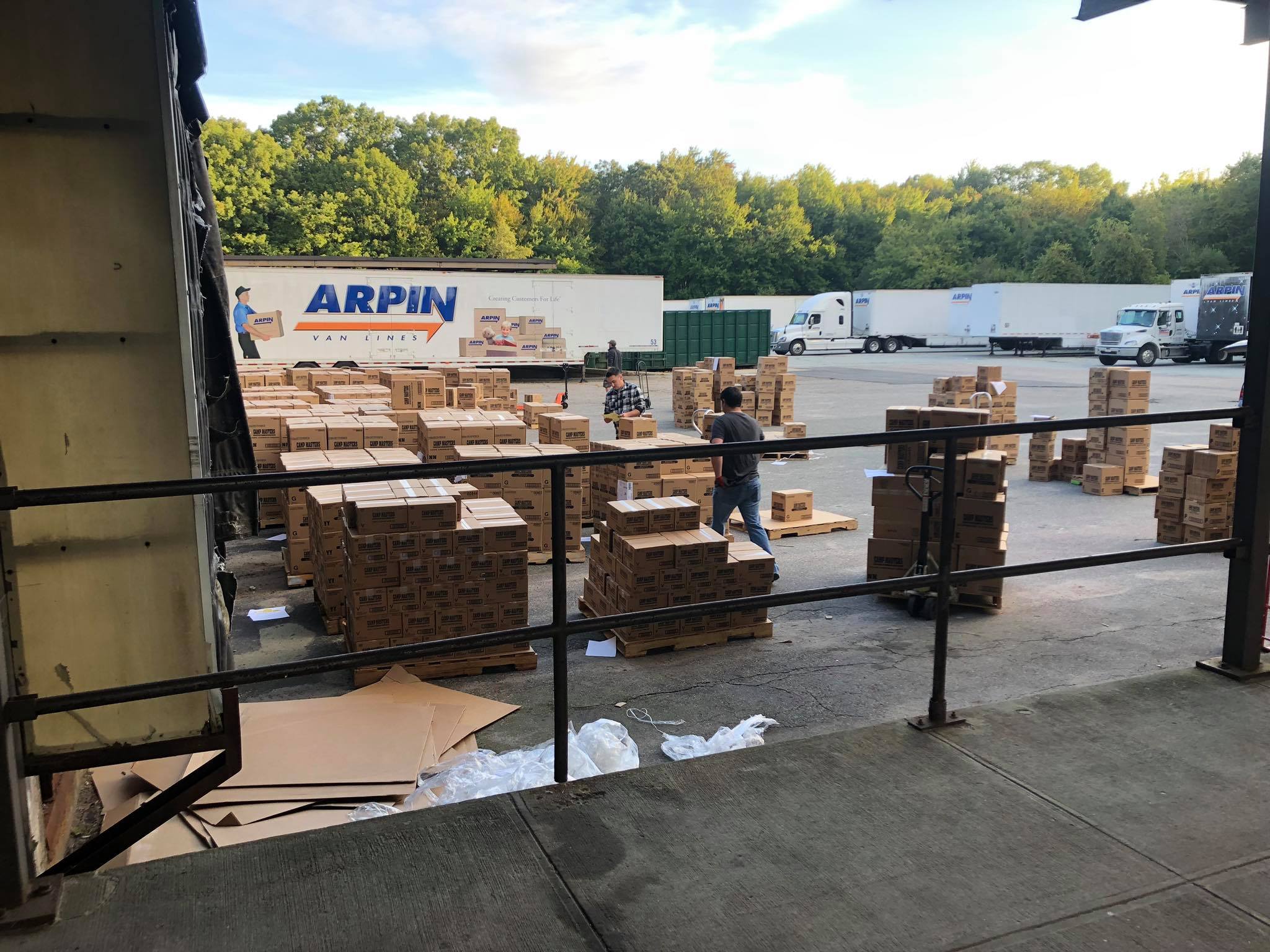 Hurricane Harvey Relief Effort (2015)
One of Liberty Moving and Storage's largest collaborations with Cardi's and the Arpin Group was the 2015 Hurricane Harvey Relief effort for the people of metro Houston who were decimated by flooding after the storm. As with the 2022 Ukraine Relief Drive, Liberty Moving and Storage lent its logistical expertise, vehicles, and personnel to assist Cardi's efforts to collect building and humanitarian supplies to aid our fellow Americans in Texas.  
Liberty Moving and Storage loaded many, many trailers full of supplies at several Cardi's Locations in Rhode Island and Massachusetts and volunteered their warehouse space to trans-ship and organize those supplies onto six trucks bound for Texas.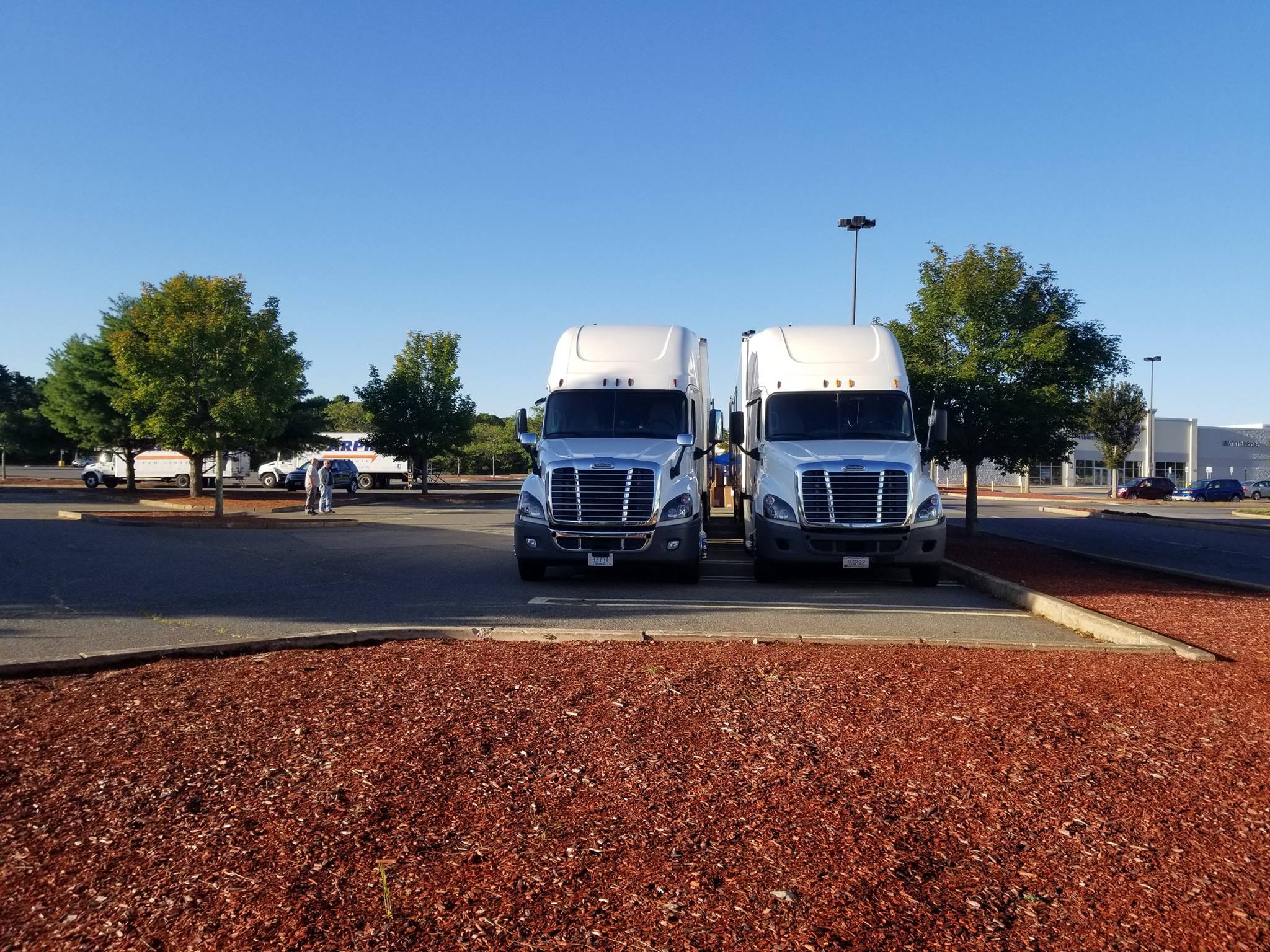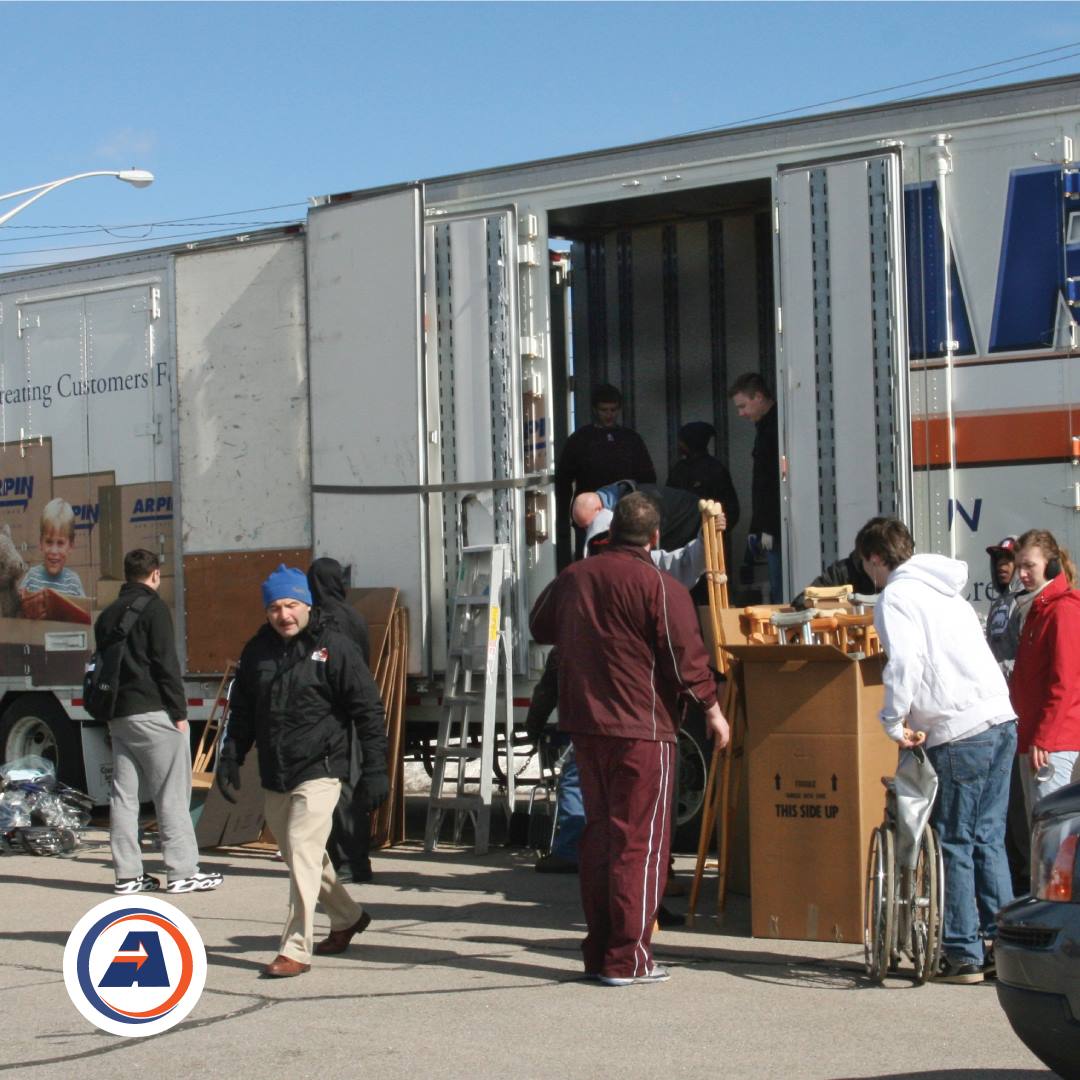 Hattian Earthquake Relief Effort (2010)
Liberty Moving and Storage personnel participated with the very successful relief effort following the tragic 2010 Haitian earthquake. The 7.0 magnitude earthquake devastated the island nation causing over 7 billion dollars in damages. Tens of thousands of buildings were toppled causing horrific leg injuries leading to thousands of amputees. Donations of medical supplies were solicited from the public in RI and MA. As a result of the drive, several tractor-trailer loads of medical equipment were collected and transported free to Miami by Arpin Group. The drive collected nearly 4,000 pairs of crutches, over 2,000 walkers, thousands of canes, and nearly a thousand wheelchairs.