Your Trusted Massachusetts Office Movers for Three Generations
Office and business relocations are complex projects, not single events, and there is more to an office relocation than just the physical moving process.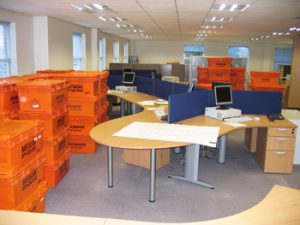 An office move requires intense planning, preparation, coordination with other service providers, and communication to ensure no downtime. Liberty Moving & Storage has over 90 years of office moving experience, so we have the know-how to develop a move plan and provide the professional oversight needed to ensure success.
We provide diverse direct and consultation services for office relocations.
Liberty Moving & Storage provides a vast menu of direct services and consultation services for office moves that include:
Experienced office relocation managers, supervisors, and crews
Move segmentation and scheduling
Pricing details for all potential services
Instructional materials and pre-move clinics for your personnel
Traffic management, parking permits, and police details
Elevator scheduling 
Floor, elevator, and walkway protection/installation
Plastic tote rentals
Floor plans, labeling, and stickering
Proper trucks, crews, and move equipment 
Supervising your move process
Our planning process ensures results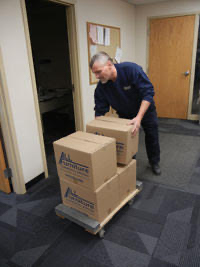 The success of your office movers depends on two factors; developing a great plan and then flawlessly executing that plan. With Liberty Moving & Storage, every moving plan begins with tours of both ends of the move to view all of the items needing transportation with a focus on crew and truck accessibility.
Next, we meet with all of your department heads and your IT to determine their needs, which in turn defines your critical timeline. If needed, we'll meet with subcontractors involved with aspects of the move like designers, architects, cubicle disassemblers, electricians, riggers, telephone personnel, or computer installers to discuss our roles and what we need from each other to ensure cooperation.
We then meet with the building's owner or managers to identify any limiting factors of timing, noise, temperature, or access. Lastly, if needed, we'll meet with local police or city administrators to iron out any road closures, parking limitations, or handicap accessibility choke-points.
Our moving staff makes the difference.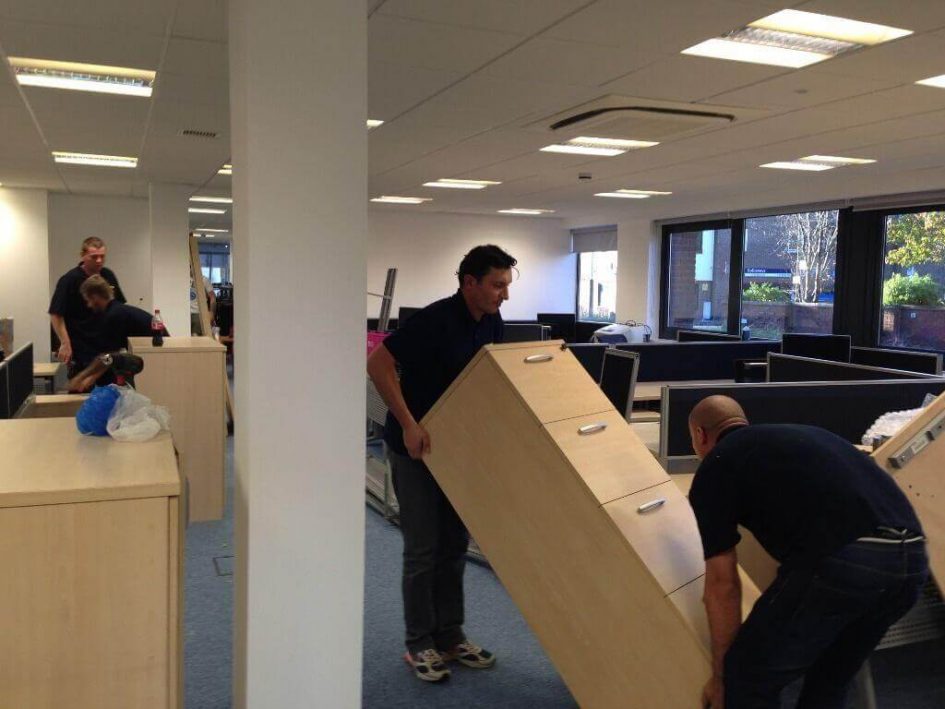 We'll take all of this back to our offices and formulate our overall strategic plan and the individual tactical plans needed to complete it. We'll develop a plan for:
Scheduling: Determining the number of days needed and the period of the day required; during the workday or after hours. 
Personnel: Once the schedule is blocked out, we'll do a manpower assessment that conforms to the schedule. 
Packing: We'll determine the most cost-effective method of packing your items; cartons, plastic totes, library carts, computer carts, artwork carts, or some combination of all.  
Schematic: We'll prepare a labeled and color-coded schematic of both facilities; old and new. We'll use that to prepare the proper order to load the items, so the unloading is as efficient and well-orchestrated as possible.  
Travel: We'll formulate a truck movement schedule that is the best fit for economics and time efficiency.  
Pricing: Our team will sit down together with their collective experience, tactical plans, and moving software, and they'll create an accurate and reliable strategic move plan and cost estimation that you can take to the bank.  
Historic Moving Service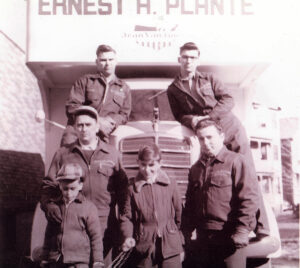 We are the most reliable office movers in Mass because we are the most accountable MA office movers. Sadly, many movers in MA view their moves as just one-offs, so they'll do or say whatever is necessary to close the deal. At best, they may exaggerate, over-promise, and under-deliver. At worst, they lie, misrepresent, and effectively steal. At Liberty Moving & Storage, we take a much longer view of our relationships with customers. We prefer to operate with integrity rather than with expediency. We tell the objective truth, stand behind our work, and deliver reliable value on every move we perform.
We know how to move any business because we've moved every type of business.
There is no substitute for experience in office moving. Commercial relocations are done at such a large scale that even minor inaccuracies of the plan can cost thousands of dollars and minor inefficiencies in its execution can cripple your business. The level of office moving experience at Liberty Moving & Storage is enormous. We've moved libraries, pharmacy companies, toy companies, defense companies, pen companies, laboratories, physicians, lawyers, engineers, banks, financial services, banking headquarters, warehouses, motorcycle dealerships, schools, manufacturing facilities, hospitals, professional football teams, and casinos. You get it…basically, Liberty Moving & Storage has moved everybody whose anybody in New England. We even moved ourselves. Suffice it to say; we are the premier mover in the state.
We have storage solutions for every kind of office move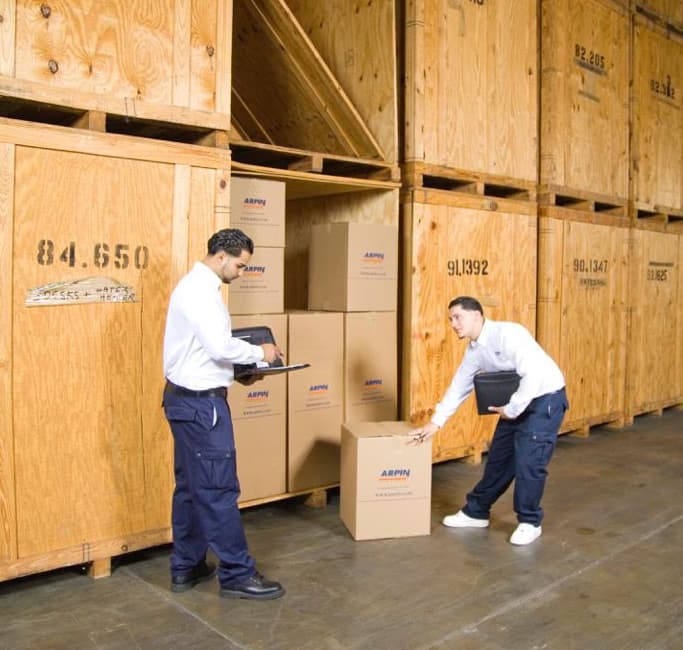 Our skilled professional warehouse staff have been trained to carefully store your valuables to ensure the safety and availability of the items. Our facility is infinitely more user friendly that a self-storage location.
Our White Glove commercial storage service provides the perfect storage solution for files, furniture, and even extensive equipment. Every item is given specialized treatment to prepare it for storage so it is safe, contamination-free, and accessible. Our secure facilities are fully protected, monitored by 24-hour video surveillance, and feature fire protection and are ADA compliant.
Reusable Office Packing Technology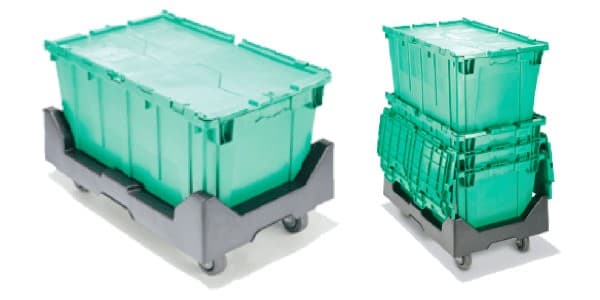 Liberty Moving & Storage offers several types of commercial crate rental suppliers, depending on the customer's needs and location. These plastic crates replace traditional cardboard cartons and can be rented by the week or month. Liberty will provide ordering guidance and arrange the delivery and pick up of the empty crates. We also have rolling racking for books, files, computers, artwork, and supplies. 
What Our Customers Say About Our Service
Excellent and professional service! I would highly recommend for both moving and storage.
Absolutely fantastic would recommend them to everyone
The guys were very nice and handled everything carefully. I don't feel it was too expensive.
What a great experience working with Liberty. The consultation was done quickly and we had all of our questions answered. The crew was very professional and a pleasure to work with.
Prompt plus nice group of guys
Highly recommend Liberty Moving because we felt they treated us and our possessions with respect and care. Good teamwork on their end!
The moving team I had were great! They were prompt, helpful, professional but friendly. I felt comfortable and confident I made the right decision when choosing Liberty Movers. Would recommend to all!
Very professional movers, honest and priced fairly . Everything was handled perfectly. Definitely recommend!
Very accomodating to my needs. Everyone involved was polite and professional. I have used them 3 times and would recommend them to anyone.
My experience was excellent. The move was faster than expected and their prices are great. Will recommend liberty to everyone.
Friendly, no nonsense, get the job done. Couldn't ask for better help.
We hired Liberty Moving and Storage when we sold our home to move larger heavy items such as our piano, exercise equipment, and a large sectional. They were extremely professional, courteous, and did an outstanding job. I would highly recommend their services.
I cannot speak more highly about the service from Wayne and the team at Liberty Moving & Storage. Detailed quotes, fair prices, solid advice and efficient service. Preston and the other two young men who took care of a two-prong delivery (Maryland and storage unit) were courteous, careful, and thorough. Much appreciated and happy to recommend them to anyone looking for great service.
One of the best moving experiences I've ever had! The quote was competitive and right on target on the number of hours. Super professional and kind crew for packing and moving.
Dear Wayne,Tyler and his team were great. In spite of continual rain, the move went on as timed. All were very careful and they completed the job in seven hours. We tried to offer them pizza for lunch but they kept working.Great job
Great and prompt service. I had some very large and VERY heavy pieces to remove from a second floor bedroom and the guys from Liberty were great! Pricing better than anyone else I called.
They where very nice and respectful, they went above and beyond my expectations. I would highly recommend 👌 Rob , Dawon,and Dave amazing job
Helped my mom move into her place recently and she couldn't say enough good things about this company and the guys who helped her. Would highly recommend this moving company! Ron k, Jim T, and Albert L - you guys are the real MVPs!
Excellent experience! Ted and Johnny handled our move today. They were on time, polite, professional, and handled our home and belongings with care. We appreciate their efficiency and organization. It's nice to feel that the people leaving with our belongings are trustworthy and care about doing a great job. Thank you for a great move!
Wayne and his team did a great job on our move. His entire team were professional, thorough and careful. Could not have been happier. Would highly recommend them.
Perfect Experience! Preston, Dawon, and Tyler were wonderful- showed at the appointed time, neat, courteous, and VERY efficient and organized. Treated our belongings with care. We had a complicated transport; four stops along the way. They packed the truck to quickly unload the right items at each stop and position them to our satisfaction. Being a military family, we know moving and this was great! Highly recommend!
We used Liberty Movers several times to make our move to Wareham. Dealing with Wayne to arrange our move went very smoothly. He was more than accommodating working with our schedule and changes. The young men that did the moving were professional, friendly and very competent. The driver Preston and the others Tyler , Dewon and Ron worked very quickly and efficiently as a team . We could not have had a better experience and will highly recommend all the people from Liberty Movers who made the moving experience much less stressful than it could have been. Thank you all very much !Sincerely,Don HastingsSandy Bettencourt
professionalism professionalism professionalism don't believe I have the same more than thathave to say more than that
We are absolutely thrilled with the service we received from Preston and Dawon when they moved us into our new home a few days ago. They were efficient, courteous, and blew us away with some of the items they were able to get upstairs! Liberty gave us the best price for our move by far and we had a stellar experience, from getting everything set up with Wayne (who was incredibly accommodating of two changes in our moving date) to our moving day. We can't recommend them highly enough and will be using them again for any future moves.
Moving Articles & Resources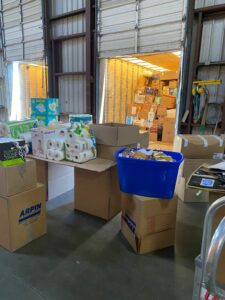 Liberty Moving and Storage: Standing with Ukraine The Ukraine Aid Drive This month our humanitarian event, the Ukraine Aid Drive, was a great success
Read More »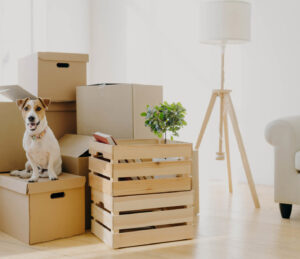 Liberty Moving and Storage has been moving apartments since 1930. During that time, our overriding objective has always been to provide two things to our
Read More »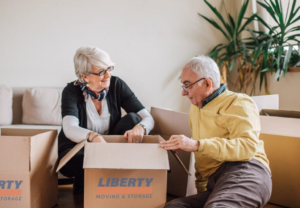 Trying to estimate the precise timing of a move is impossible. Each move is unique and there are just too many variables to be very
Read More »
Helping Families Move for Three Generations